When this light is on Please speak softly euthanasia etched glass lightbox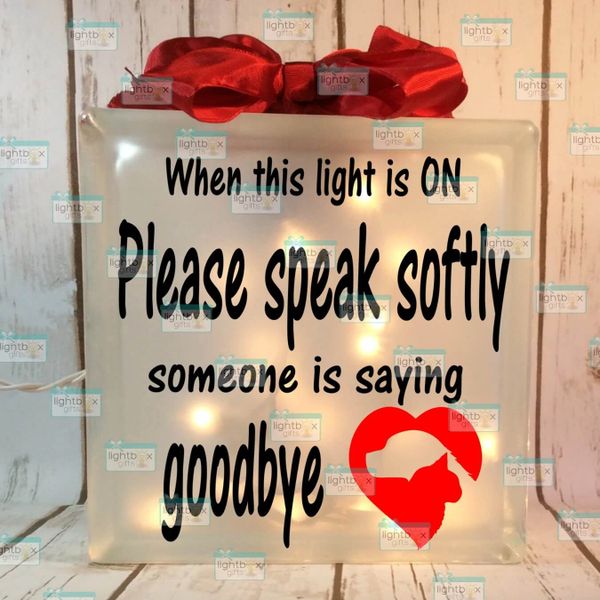 When this light is on Please speak softly euthanasia etched glass lightbox
When this light is ON Please speak softly someone is saying goodbye etched glass lightbox glass block box brick cube square        
Sending our pets over the Rainbow Bridge is hard, but this can make it a little easier.  
ABOUT THE PRODUCT
The LightBox is available in either a 6×6″ or 8×8″.  It is etched on one side with a 20 count string of electric lights inside.  The lights are easily removable and replaceable. You can get them from Walmarts, JoAnn's or Hobby Lobby to name a few places. Battery operated lights are available for an extra fee.
A handmade bow (red is default color) tops the LightBox.  Each LightBox is carefully packaged; wrapped in tissue paper then placed in a box and filled with packing peanuts to insure that it arrives to you undamaged.
Should you want a name/date added to the block, please add that in the Notes to Seller when purchasing.   
Gift-wrapping or Battery-operated lights are available for an additional $2 each.