Forever and for always! etched glass LightBox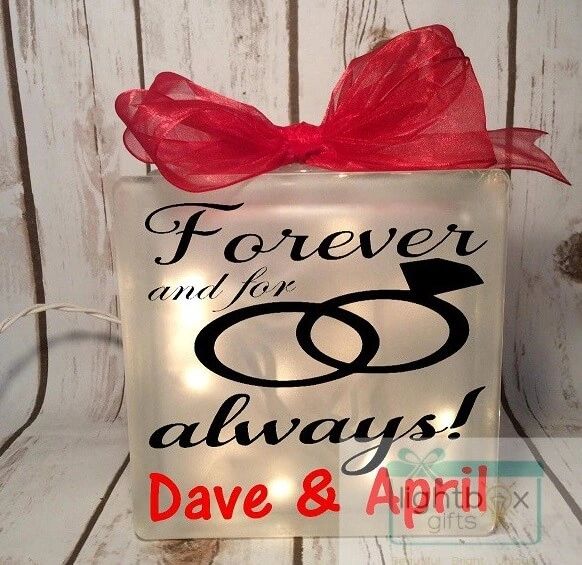 Forever and for always! etched glass LightBox
'Forever and for always!' What a wonderful sentiment to share with that special person in your life. Instead of candy and a card, try getting something that will last a lifetime!
This design can be personalized with your loved one's name at the bottom in Red vinyl. 
This is a wonderful gift for an anniversary, birthday or wedding. Could be used as a centerpiece on a table or on display in your home.
If you wish to add a name, please include the name in the notes when purchasing. Default is with no name. You have your choice of colors for the words. Default as shown. Default color for bow is red, you may request other colors.