Down Syndrome is a journey I never planned but I sure do love my tour guide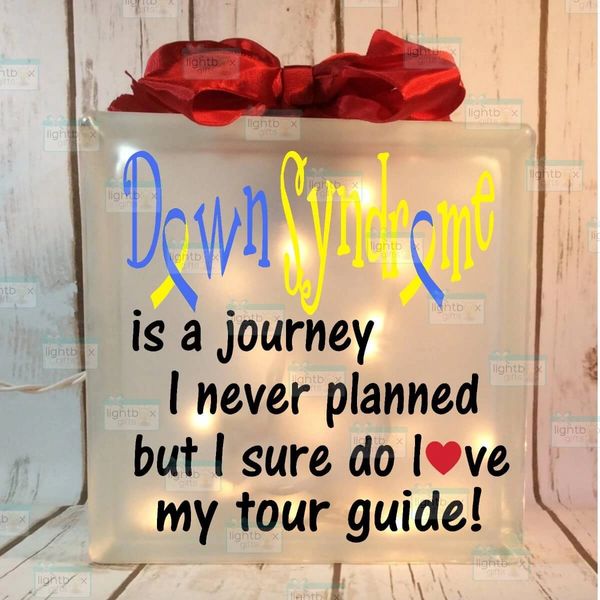 Down Syndrome is a journey I never planned but I sure do love my tour guide
This etched glass LightBox with the quote 'Down Syndrome is a journey I never planned but I sure do love my tour guide' is a wonderful way to show your support of Down Syndrome awareness.
Are you looking for a wonderful, heartfelt gift for a special child? This is the gift!
ABOUT THE PRODUCT
The LightBox is available in either a 6×6″ or 8×8″. It is etched on one side with a 20 count string of electric lights inside. The lights are easily removable and replaceable. You can get them from Walmarts, JoAnn's or Hobby Lobby to name a few places. A handmade bow (red is default color) tops the LightBox. Each LightBox is carefully packaged; wrapped in tissue paper then placed in a box and filled with packing peanuts to insure that it arrives to you undamaged.