Automatic nightlight Buck, night light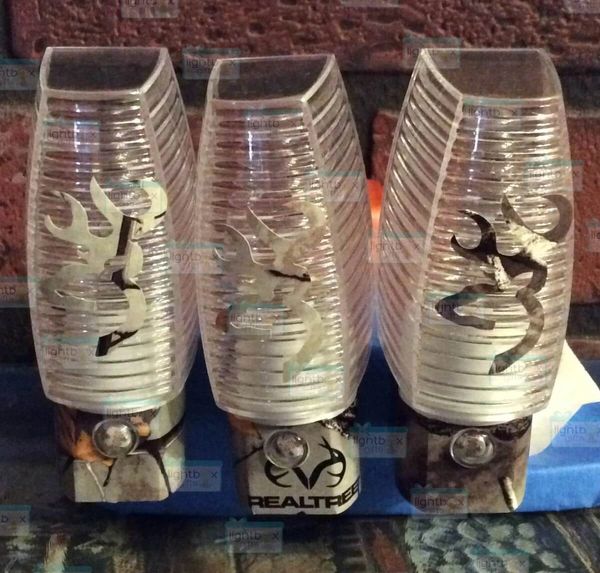 Automatic nightlight Buck, night light
Automatic nightlight Buck, night light, nursery decor, hunting, camo, country theme, gift for babys room, nursery lamp, bathroom decor
Babies seem unfazed by darkness; if their mommy is holding them, it doesn't matter much whether it's night or day. By the time the toddler years arrive, though, nighttime can start to seem spooky, and the dark can be seriously creepy.  One way to help spook-proof the dark is to have your kiddo help pick out a fun nightlight and comfort item.  This automatic nightlight decorated with camo, is a great way to help them overcome these fears.
This is an automatic nightlight.  The base is covered with vinyl and there is a buck outline on the lamp shade portion.  I have used Real Tree patterned vinyl which is a durable washable vinyl.
Includes one nightlight with bulb.  The bulb is a standard nightlight bulb which is easily replaceable.